Spring is in the air. Finally! That means our thoughts naturally turn to all of the great outdoor activities we'll be doing soon. For many of us, that includes working in the garden. While it may be a bit too early to plant much outdoors this month, it's definitely time to start planning our spring garden. What worked well for you last year? What didn't quite come out as you planned? It's good to think of these things, but maybe this will be your first year gardening. Whatever your experience level, we've provided some tips for the best plants for your Cobb County spring garden. Get growing and let us know how it goes!
1. Coral Honeysuckle
The coral honeysuckle produces stunning trumpet-shaped flowers in red, yellow, orange, or coral. Despite the invasive reputation of the honeysuckle, the coral honeysuckle is native to Georgia and is an excellent alternative to the invasive cousins. These flowers attract butterflies and hummingbirds, while their red berries attract songbirds.
Growing the honeysuckle isn't difficult. It's quite versatile in that it can grow in partial sun and full sun. Not to mention, it's very tolerant of the dry and warm heart of Cobb County. These plants can grow as a vine up along fences or be used as creeping ground cover in gardens.
2. Daisies
Daisies produce strikingly gorgeous flowers with rosettes of thin white petals surrounding a dark brown or bright yellow floral disk. These blooms are supported by one stem that groups from a cluster of dark green rounded leaves. It's frequently cultivated in lawns, gardens, prairies, or hillsides. These flowering plants usually emerge in late spring and continue blooming until early fall. Daisies like the sun with an afternoon shade and prefer cool temperatures along with cool, moist soil. They also range between 10 inches to 2 feet fall and come in varieties with ruffled, single, or double petals.
3. American Snowbell
The American Snowbell is a native shrub in the Styracacaeae family found in Georgia. They can be discovered growing in stream banks, marshy areas, swamps, and other wet locations. It has unique white-bell-shaped flowers along with dark green leaves and a sweet fragrant smell, making it the perfect addition to your Cobb Country spring garden.
The American Snowbell is one of the most desirable plants for any Cobby County garden because it's gorgeous in full bloom, making it look like snow. Furthermore, its pleasant smell attracts butterflies, bumblebees, and honeybees. Since this gorgeous perennial is disease-free, insect resistant, and drought-resistance, it's relatively easy to take care of and has a long life span.
Use the American Snowbell as a specimen in wet areas in the garden or plant it near a patio for enjoyment of the fragrant blooms. No matter where you place the snowbell, it's sure to be a statement piece in your garden.
4. Gerbera Daisies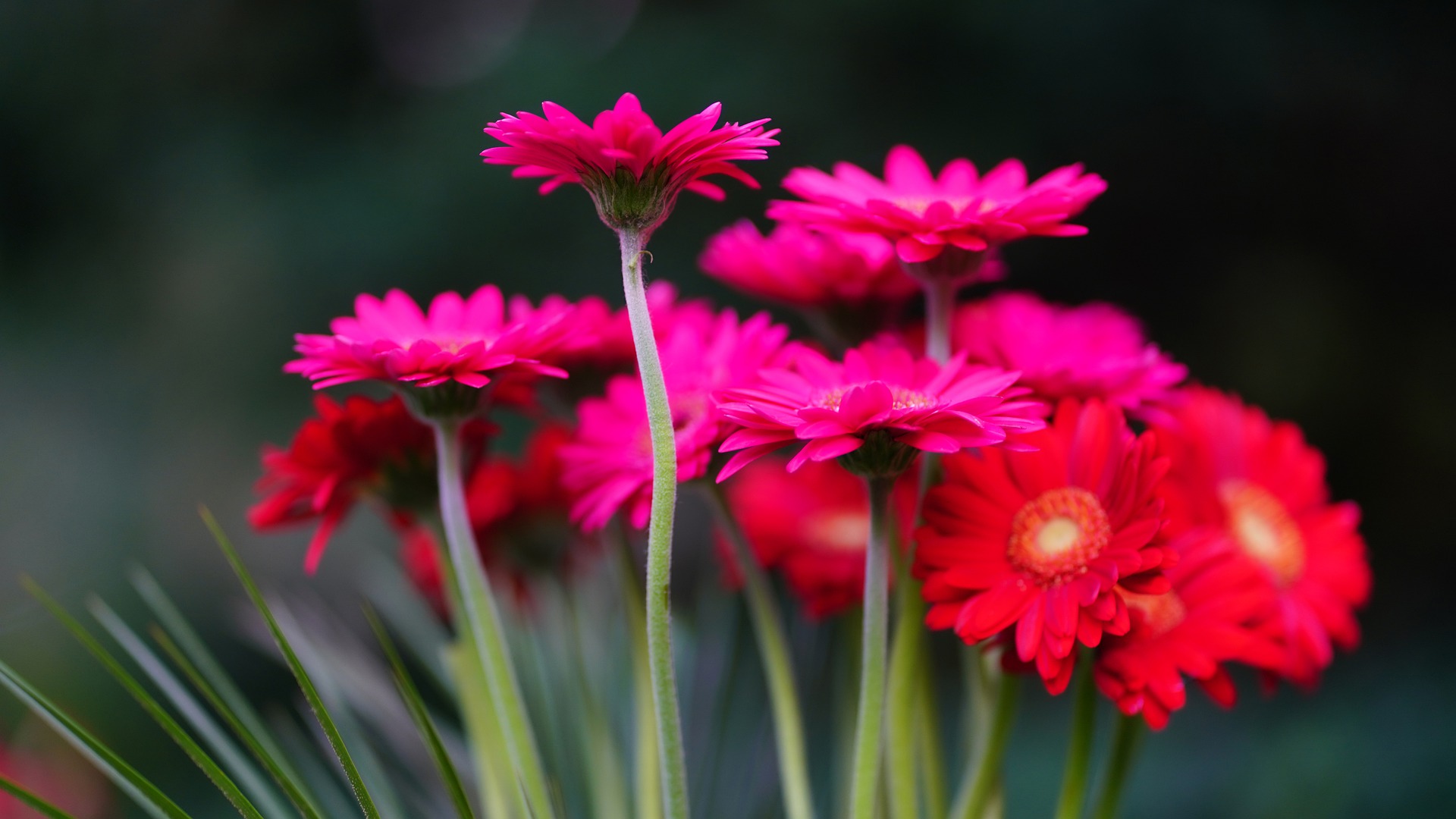 Gerbera daisies are commonly grown for their large, cheerful daisy-like blossoms and bright colors. This South African plant found in Georgia is a neat and compact plant that is best suited for more formal gardens or used as bedding plants. These daisies have long-lasting three to four-inch flowers that come in many shades of salmon, lavender, orange, red, pink, white, yellow, or bicolored. The center floral disk can range from light-bronze to yellow. Also, each flower is connected to a leafless stem that rises about six inches above the foliage, which is a 12-inch wide clump of slightly fuzzy leaves. Gerbera daisies produce flowers from spring through autumn in the garden, and their blooms make for beautiful flowers.
5. Dwarf Witch Alder
The Dwarf Witch Alder is a native shrub that is part of the Hamamelidaceae family and is commonly found in southern states like Georgia. This plant can be characterized as a creamy white and honey-scented flower with beautiful mini bottlebrushes in the spring. Many recognize these plants for their white flowers that look similar to masses of stamen, mound-shaped shrub, and green foliage.
In early spring, gardeners can enjoy the sight of puffy blooms that last for weeks, which attract beneficial pollinators of all kinds. Even at mature stages, it grows to a compact 24 to 30 inches. Like many other spring plants, the Dwarf Witch Alder blooms between April and May. It's also disease and insect resistance, so gardeners won't have to worry about pesky insects. Make sure to add mulch to the plant to help conserve moisture.
6. Crossvine
Crossvine is a fast-growing climbing vine plant in Georiga that can grow up to 50 feet tall. In the early spring, the plants produce clusters of bright orange-red flowers that are against a background of four to six long glossy leaves. When new leaves appear, they are light green in color. Blooming typically occurs between March and May and will brighten up your landscape or garden during the spring and early summer weeks. When blooming, it attracts butterflies, bees, and ruby-throated hummingbirds. The good news is the crossvine doesn't have any serious disease or insect problems, making them quite easy to maintain.
7. Florida Anise Tree
The Florida Anise Tree, also known by other names like Florida anise, or Mexican anise tree, is a medium to a large evergreen shrub that grows compact and upright and spreads by root suckers.
It's a strikingly gorgeous perennial shrub with unique characteristics such as dark green foliage, 20 to 30 straw-like pedals, and maroon-purple flowers. This star-shaped plant can be found in Georgia and adds a nice pop of color to any home garden. The anise tree is well-worth cultivating since it can thrive when plating the cuttings on soil or propagating the seeds. It grows best on moist acidic soil and partial shade. However, it can withstand full sunlight as long as the soil is moist. Best of all, the plant blooms during April and May!
8. Adam's Needle
For those looking for cacti and succulent plant that is easy to maintain, the Adam's Needle is a great pick. Adam's needle is a slow-growing broadleaf evergreen shrub found in Southwest landscapes, including Georgia. It's a yucca plant within the asparagus family. During the spring, the plant will send flower stalks up the center of the foliage, which may double the height of this plant.
Many identify Adam's Needle with its sharp sword-shaped dark green leaves and a flowering stake with white flowers in the center. These yucca plants are great as an ornament piece to your garden that stands alone away from other plants. Since the leaves are sharp and the plant spreads outward, it's best to keep it two or three feet away from other plants. The Adam's Needle is a hardy plant that can withstand diseases and insects and only requires basic care.