Welcome to Cobb County, the unrivaled summer destination where adventure and excitement await! This dynamic and vibrant county prides itself on a plethora of summertime activities and events that will surely satisfy your interest and taste.
From indulging in mouthwatering cuisine to experiencing exhilarating adventures and exploring the beauty of nature, Cobb County has it all. Here are 7 must-do activities for your ultimate summer Cobb County bucket list.
Enjoy the Sounds of the 2023 Glover Park Concert Series
Date: Final Friday evening of each month from April to September
Time: 8 p.m. (rain or shine)
Admission: Free and open to the public
Address: Glover Park, Marietta, GA 30060
This free summer concert series allows you to embark on a musical odyssey under the stars. Held in Marietta Square's Glover Park, this concert series is a renowned event for friends and family to enjoy, as it presents a variety of national and local bands. People are encouraged to arrive early in order to secure a good spot and bring a lawn chair or blanket so they can fully enjoy this event. There are food trucks at the park, but you can bring your own meals and beverages if you like. The Glover Park Concert Series is an excellent option if you're looking for a free, fun, and relaxing occasion to spend the summer with friends and family.
Explore Aerial Adventure Parks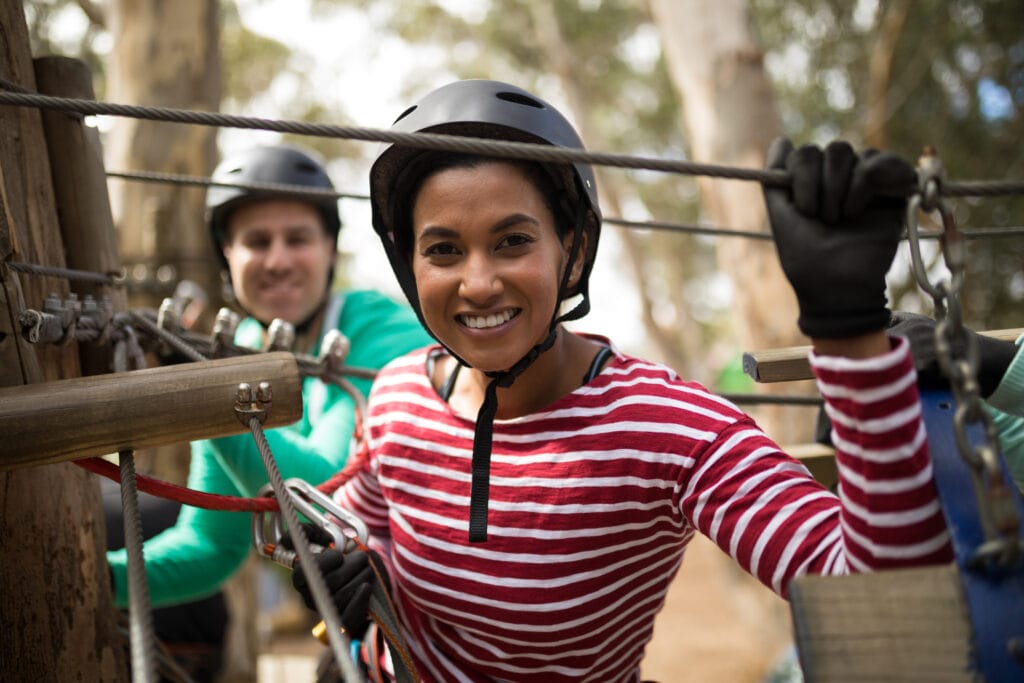 Cobb County is home to thrilling aerial adventure parks that will take your senses to new heights. These parks offer exhilarating challenges and activities for individuals of all skill levels and ages. The Screaming Eagle Aerial Adventures, located in the Chattahoochee Nature Center, is one of Cobb County's popular destinations. Among the trees, you'll find high ropes courses where you can traverse your way through ziplines, suspended bridges, and ropes. They offer a 1-1.5 hour aerial adventure course and eco zipline canopy tour of the Nature Center's stunning aerial ecosystem while zipping twice above Beaver Pond. Test your courage, balance, and agility as you conquer the courses, all while appreciating the beautiful scenery of nature.
Kennesaw's Adventure Air Sports is another exciting option. This indoor park upgrades aerial adventure to the next degree with its freestyle trampoline scheme. Flip into foam pits, bounce off the walls, and conquer their one-of-a-kind Ninja Warrior-style obstacle courses. Moreover, they also have a slick slide tower, valo jump, arcade, dunk zone, and zip line. You'll definitely feel like a bona fide daredevil after this gravity-defying ordeal.
Indulge in the Cobb Tasting Festival
Date: July 9, 2023
Time: 11 a.m. to 7 p.m.
Admission: Free entrance; $3 for parking; $1-$8 per food sample
Address: Jim R. Miller Park, Marietta, GA 30008
The Cobb Tasting Festival is an annual food-tasting festival that features global cuisines including German, Asian, Italian, French, American, Puerto Rican, Jamaican, Vegan food, and much more. This event will also include music, live entertainment, prizes, giveaways, and a KidZone area, in addition to over 100 vendors. Although there's free entrance, you'll have to pay $3 for parking and $1 to $8 to sample food. The event will take place on Saturday, July 8, 2023, at the Cobb County Fairgrounds.
Join the Juneteenth Celebration
Date: June 17 and 18, 2023
Time: 10 a.m. to 7 p.m.
Admission: Free and open to the public.
Address: Historic Marietta Square and Glover Park, Marietta, GA 30060
Another free event at Historic Marietta Square and Glover Park will take place on June 17 and 18, 2023. The Juneteenth Celebration not only commemorates the end of slavery in the country but also promotes respect for all cultures and self-development. In addition, there will be live music from national and regional artists, stalls selling various services and goods, as well as food trucks offering delectable foods from different parts of the world. A parade will also be held as part of the festivities, highlighting community groups, floats, and marching bands.
Sign Up for Summer Camps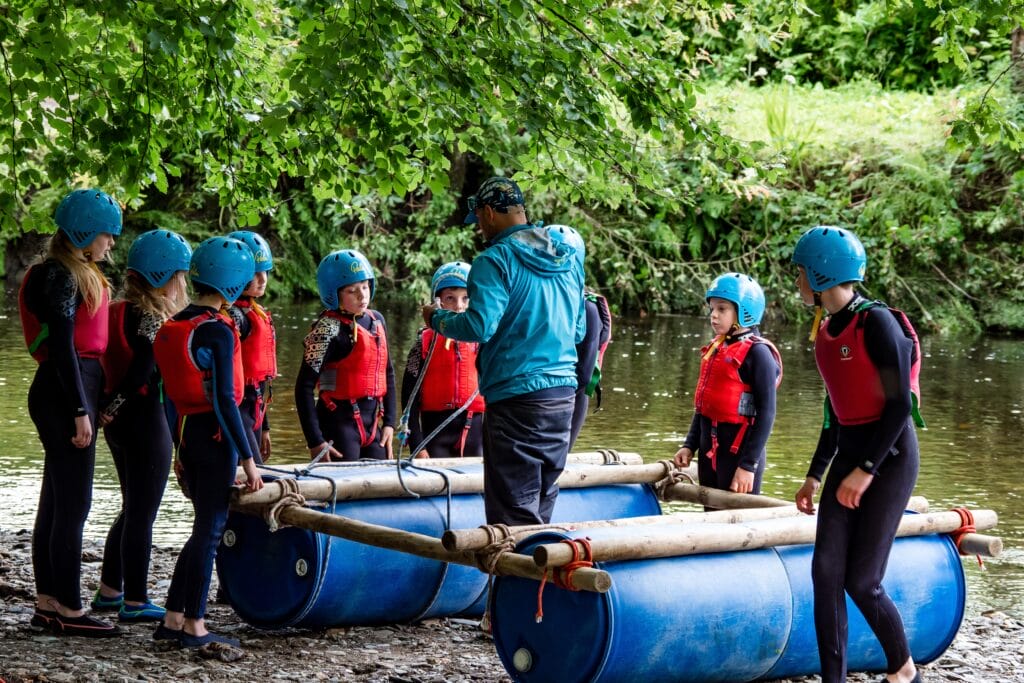 There are many summer camps for children of all ages being offered by Cobb County PARKS. From nature, recreation, arts, and sports, there are a variety of subjects that also include therapeutic programs for individuals with special needs. Research and choose a summer camp with your child as soon as possible, as they often fill up quickly. Here are some of the best summer camps in Cobb County.
Recreation Center Day Camps – offered at Fair Oaks, Ward, Ron Anderson, and Fullers Recreation Center
Art Camps – held at each art center in Cobb County – Big Shanty, Sewell Mill Cultural Center, Mountain View, and The Mable House Arts Center
Camp Horizon – a highly portable, outdoor, and indoor camp for young people aged 7 to 12 years of age with physical and/or mental disabilities, as well as developmental delays
Nature Camp – offered by Cobb's Natural Resources unit at Hyde Farm
Immerse Yourself in Nature
For outdoor enthusiasts, Cobb County's natural wonderland has endless delights. Venture into the spectacular hiking trails like Sope Creek Trail and Kennesaw Mountain that roam around the picturesque parks of the county. As you stroll through lush forests, immerse yourself in nature's tranquility, encounter interesting wildlife, and witness breathtaking vistas. For water lovers, Lake Acworth and the Chattahoochee River in Cobb County beckon with a variety of water activities. You can enjoy the fresh water by paddleboarding, boating, or kayaking, or simply bask in the sun and relax on the shore.
Cobb's aquatic playgrounds offer something for everyone to enjoy, whether you're planning a peaceful day around the edge of the lake or an exciting water adventure. Furthermore, family-friendly spots and outdoor picnic areas such as East Cobb Park, Marby Park, and Tumlin Park are scattered all around the county. Relish your packed picnic feast, unwind on a cozy blanket, and bask in the warmth of the summer.
Have Some Family Fun
Embark on the cruise of discovery and laughter as you and your family explore the vibrant attractions in Cobb. To start, young minds can immerse themselves in educational adventures, interactive exhibits, and creative play in The Youth Museum.
Continue your journey at the many playgrounds and parks scattered around Cobb County, where kids can climb, swing, and slide to their heart's content, while adults can join in the fun or just relax in the shade. Some of the best kids' parks in Cobb include Kennesaw Mountain National Battlefield Park, Swift-Cantrell Park, and Cauble Park.
Visit the Bear Creek Nature Center, Criket's Mobile Petting Zoo, and Premier Aquatics to appreciate, learn, and create lasting family memories with feathery and furry friends.
Enjoy friendly competitions on go-kart tracks and mini-golf courses at Mountasia Marietta and Monster Mini Golf. From heart-pounding escapades to educational exploration, the county promises the best and most refreshing summertime recreation for the whole family.
The Bottom Line
Cobb County is undoubtedly a summer paradise packed with unforgettable experiences and exciting opportunities. With a commitment to family enjoyment, education, and nature, Cobb offers an array of summertime activities to cater to every age group and interest. Now is the perfect time to plan your summer adventures in this remarkable haven that promises a summer brimming with endless possibilities, excitement, laughter, and cherished memories.